Welcome to the UFF BLOG
Helpful Tips, Nutritional Information, Recipes & More...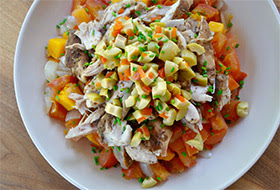 Moroccan cuisine contains an exquisite combination of savory and sweet spices to create unique flavors. The result is often quite memorable, as in the case of this Slow Cooker Moroccan Chicken. You'll notice cinnamon in the ingredient list, not...