Welcome to U First Fitness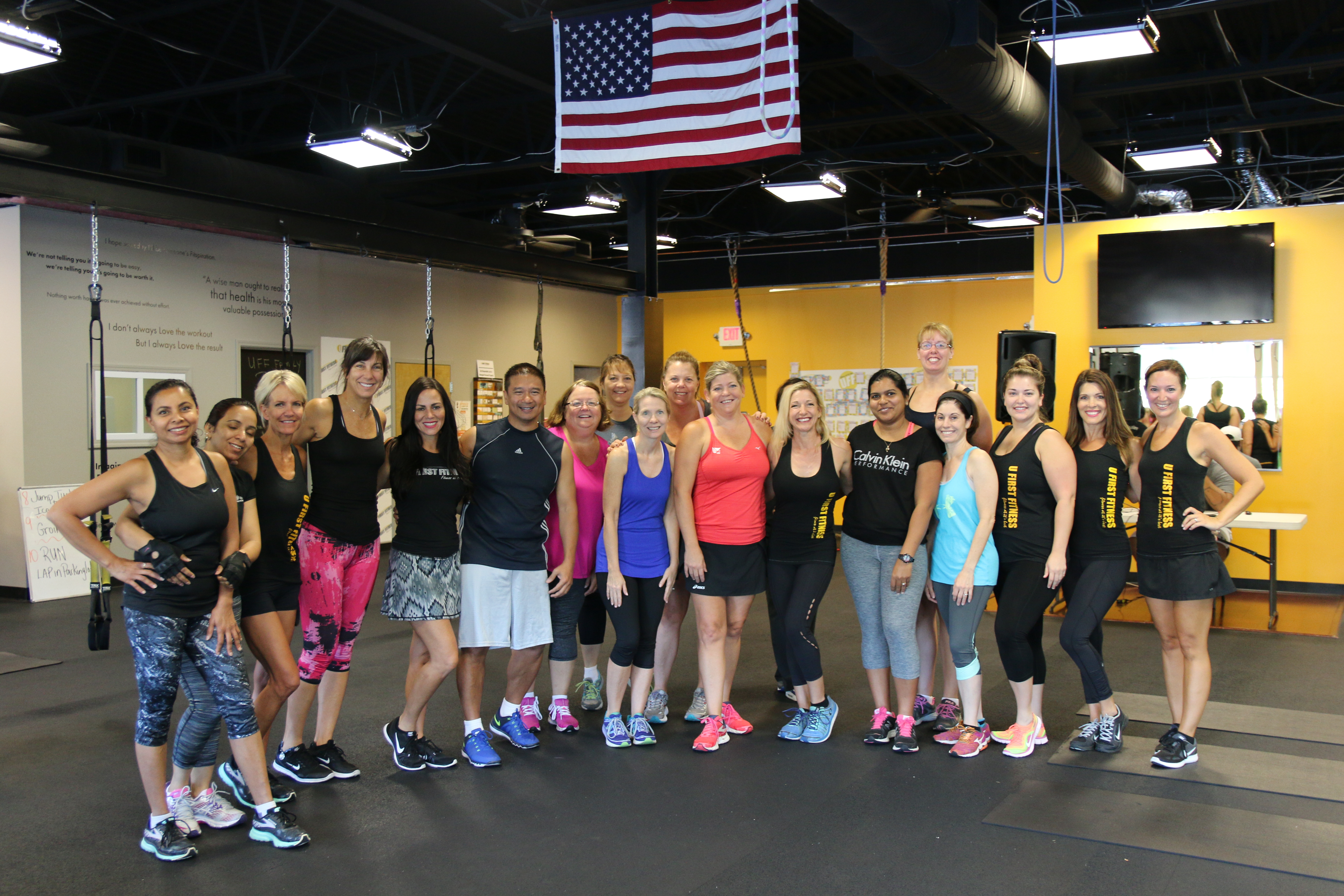 U First Fitness is Johns Creek #1 premier fitness Studio!
We are a results driven and energetic fitness and fat loss workout program that includes motivation, accountability and dynamic resistance training; all designed to get you the body that you want in a safe, fun and non-intimidating atmosphere.
Let's be honest – getting in great shape can be tough, especially if you're going it alone.
You've probably searched through millions upon millions of fitness sites before you found us here, being disappointed in all the false promises and gimmicks that are always way too good to be true. But, fortunately, you found us- and we know how to deliver rapid results the safe and healthy way.
Come try us out and experience some of our fat scorching workouts for yourself! Just click this link – fill out the form and we'll give you a call to set up your FREE week of unlimited group training! Unlimited visits for a week – no obligation!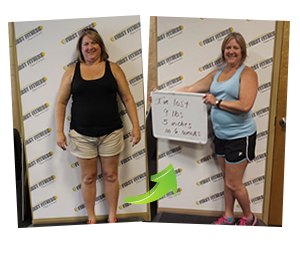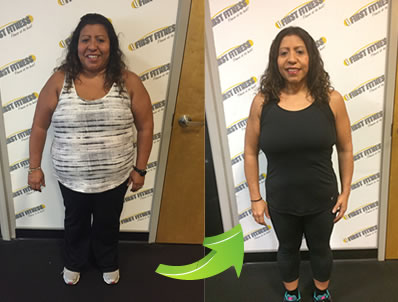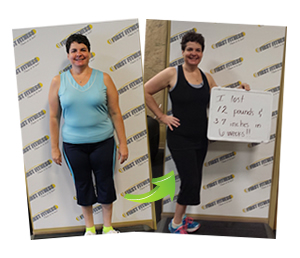 Before U First Fitness no matter what exercise I did I couldn't get the scale to move. In the beginning of March my boss told me about Rene, and I have been hooked ever since! The scale has moved again and I am down 150 lbs all together. I feel great and I look better than I had since high school. I attribute the success to Rene and all the U First Fitness Trainers know how, great attitude, positive encouragement and the comradely of all the people in the classes. I look forward to the workouts every day, it's challenging but the rewards are so great it's worth it. They surround me with support and encouragement. I would and do recommend U First Fitness to anyone that wants to look and feel their very best.
Amy T.
John's Creek #1 Premier Fitness Studio!
Our Location
I'm very unhappy and make everyone else unhappy when I want something now!!! And what I wanted back in September of was to weigh 135 and instead I had a body by Icehouse and was weighing in at 185. UFF filled a need in me I never knew I needed. I didn't like going to other gyms because I had to figure out my workout routine and this left me wondering around the gym frustrated. I started my 21-day challenge in January which turned into a daily struggle. I showed up, listened and did the best I could. My body was not changing fast enough so Rene' got to hear most of my whining!!!
The truth is I wasn't changing my diet. Two things that helped me change my diet was 1. Rene' told me it took her 9 months to finally transition to how she eats now and 2. she told me that 80% of my fitness was determined by the type of food I put in my mouth. And I believed her. I didn't start eating clean right away, but once I did I saw the results. The golden goose for me now is not the scale reading 135 it's the mental and physical changes I've experienced from eating clean and exercising at UFF. Thank you Rene', Paul, Lisa, and all you UFFers!!! I'm 19.4 pounds down and 25.70 inches smaller ?
Valerie J.
U First Fitness BLOG
Helpful Tips, Nutritional Information, Recipes & More...
We are living in a have-it-all, have-it-now world. Access to anything you desire is literally a key stroke away. There's one-click ordering. There's food delivery in 30 minutes or less. There's credit available with the swipe of a card. More so...
read more
My sedentary 'desk job' got the better of me and I realized I was getting 'soft'.  I had gained weight…a little at a time and the next thing I knew, I had to go out and buy bigger pants. That should have been the signal right there and I knew it was but I just wasn't ready to tackle the issue head on. When I finally got on the scale, I had put on 20 pounds. It was a culmination of factors coming together is why I joined U First Fitness.
My 50th birthday was approaching and I desperately wanted to get back in shape that I was when I hit the 40 year mark. At first, I was unsure of the whole thing. I've never, ever liked a 'group' setting or enjoyed being part of a class when it came to a gym experience. I'm not particularly coordinated and always felt pressured that I would not be in step with everyone else. I also had never done anything like cross training and I thought it looked fairly intimidating. Truck tires, thick ropes and 20 lb. medicine balls. Argh! Now, I love the fact that I am part of a group but yet I still can work at my own pace and, because you move around a lot, there is no sense of being out of place, etc.
I feel great! I'm as thin as I have been in my adult years and more importantly, fit and strong again. I've changed my diet and exercise habits. I love the support and encouragement that I get when I walk through the door at UFF!  I've lost 24 pounds, several inches and am down 2 pants sizes wearing jeans I had when I was 16 (yes, for some reason I had saved a couple of pairs as a benchmark). I have regained the confidence that goes along with taking care of yourself and knowing that it shows not only with the way you look but in your mental outlook.
Pam B.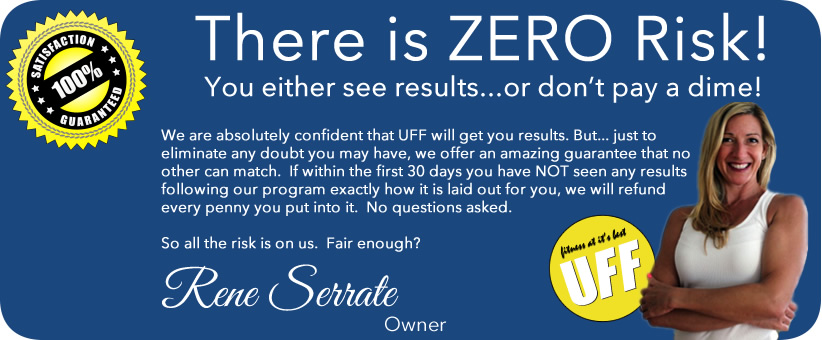 U First Fitness is Johns Creek Premier Fitness Studio. Join our Fun, Friendly Family Environment today and let us guide you to the best shape of your life while under the supervisions of our Nationally Certified Fitness Coaches.
U First Fitness 11164 State Bridge Road Johns Creek, GA 30022 PH: 404-445-8144